Claudette Valdriz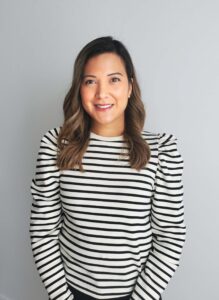 My name is Claudette Valdriz and I am excited to be opening up a home-based preschool. I truly found a passion working with preschool aged children. I love watching preschoolers explore, learn, use their creativity and most importantly having fun. 
I studied Early Childhood Development at Grant MacEwan and taught at a community preschool for 4 years. After, having my second child I decided to take time off to raise my two children and later on my third. During this time, I ran a day home for 6 years. Since, my children will be in school full-time, this is my opportunity to go back to what I enjoy but also be available for my children before and after school.      
I believe my primary role, as an educator, is to support children's learning by creating a positive and a child-centered environment. Children will have the opportunity to engage in new challenges through developmentally appropriate activities. My goal is for your children to think independently and creatively; to ask questions and look for their own answers by exploring and experimenting; to build their self-esteem and to get along with others.  
During my spare time, I enjoy spending quality time with my husband (John) and my three children; Jordan (11), Brooklyn (8) and Jackson (5). We love to have movie and game nights, going outdoors and (before Covid-19) we love to travel.  
I look forward to meeting you and your child for the upcoming school year. I am confident we will have a fun year learning and getting to know each other.